Submitted by

Anonymous

on Fri, 07/27/2018 - 09:36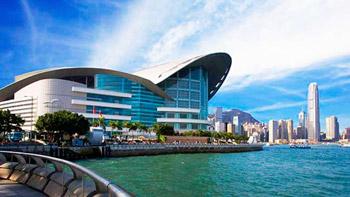 AICT-ASIAPCR 2019: editorial from TAN Huay Cheem
President of the APSIC
PCR and the Asian Pacific Society of Interventional Cardiology are joining forces to create a new learning platform for the APAC: AICT-AsiaPCR. Let TAN Huay Cheem, president of the APSIC, tell you more about this new endeavour.
Dear Friends and Colleagues,
Nearly 25 years have gone by since a group of committed cardiologists gave birth to our regional Society, the Asian Pacific Society of Interventional Cardiology. It wasn't long after that the Asian Interventional Cardiovascular Therapeutics (AICT) Congress came to blossom, standing as the official meeting of our Society.
Through the AICT Congress, the APSIC has been able to provide a forum in which Asia-Pacific cardiovascular specialists can actively engage one another, as well as strive to develop a joint academic research and education programme.
Today, we are pleased to announce that this endeavour, which has received such an impressive support from the community all along, is expanding even further while keeping one goal in mind: bringing the best learning experience to our participants, regardless of societies or geographic boundaries.
Indeed, starting on 4 July 2019, the AICT Congress will be merging with AsiaPCR, the premier cardiovascular Course in Asia. By joining forces, each party brings its domain of expertise to the table, therefore contributing to the conception of a richer and greater platform for the Asia Pacific cardiovascular fraternity to relish: AICT-AsiaPCR.
The wide range of diversity and experience which has been gathering through the AICT will encounter the excellence and constant innovation in education that distinguishes PCR Courses around the world. We are confident that the result will help further strengthen relations between the region's cardiovascular communities as well as contribute to elevate the standard of cardiovascular care we offer to our patients.
For over two decades, the APSIC has seen the landscape of interventional cardiology evolve within our region in a way that even our founding fathers would have hardly ever imagined. Through this joint initiative we commit to take the evolution even further.
We kindly invite you to mark 4 - 6 July 2019 on your calendars and join us for the new official meeting of the APSIC: AICT-AsiaPCR 2019. In the meantime, we will be pleased to meet you next September 2018 in Hong Kong for the 14th edition of the AICT Congress.